Westchester NY Garage Door
Imagine driving up to your home. With the simple click of a button, the garage door opens smoothly and quickly. It doesn't have to be a dream. Westchester NY Garage Door can make it a reality.
Call us at 1 (800) 336-9270
We at Westchester NY Garage Door know your needs when it comes to garage doors. We have a wide range of services and products for you to choose from. Our highly qualified specialists know all the bits and pieces when it comes to garage doors.
Westchester NY Garage Door installs high quality manufacturers like Arm-R-Lite Door, FrenchPorte, Liftmaster, CHI Overhead Doors, Jen-Weld, and others, most of which carry warranties that can be transferred to new owners.
Westchester NY Garage Door has years of experience working with homeowners who want to replace or repair a hard-to-use garage door. There are many beautiful styles on the market today, including carriage house doors for that country look, or traditional sectionals that have the look and feel of wood. Want windows in your garage door? We can do that too. Hire a professional who can offer you ideas on what the best fit for your home can be.
Dial us at 1 (800) 336-9270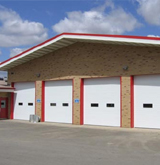 Come and visit us today! Or you can call us at 1 (800) 336-9270 for more inquiries or to avail our services. We will even furnish you with a free estimate as well!
Westchester Garage door thinks that Garage Doors can be a tricky business at the best of times but not when it comes to Westchester Garage Door as you will not face much of a problem. This is because with them quality and service is everything and they make sure you never come away unhappy after dealing with them.
The service provided by Westchester Garage Doors is excellent and people are always talking about it. They are most impressed by the expertise of the technicians who make everything seem so easy and have helped many people out who were unable to open or close their garage door or found it jammed when they tried to use the remote control to get inside.